We are a small niche company, our prices are very competitive. The qvevris are unique vessels which are produced on a limited basis so the best way to assure yourself of receiving these products before the next vintage is to order them right now.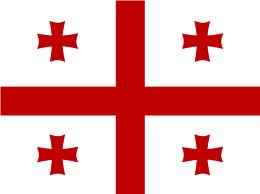 Our Qvevris and Wines are handcrafted and guaranteed 100% GEORGIAN products.
Terraccota Qvevris Sizes produced : 100Lit, 200Lit, 300 Lit, 400Lit, 600 Lit, 1000 Lit, 1500 Lit and 2000 Lit . For more information about the qvevri types read here>>>
Concrete Qvevris Sizes produced 120Lit, 220 Lit, 400Lit 900Lit; other sizes (2-8Klit) coming soon. For more informatin about the concrete qvevris please visit www.qvevri.ca
PRICING and DELIVERY OPTIONS:
1. Sea freight, from Georgia (all over the world) recommended for big qvevris (more than 200 liters) and bulk orders. Approximate cost of 20' Sea container  delivery (can be loaded with four 2000 liters kvevris) from Georgia to North America is  2500 (East coast)-4000 (West coast) US $.
We can load a 20' container to its maximum capacity, up to 9000 liters of total volume of qvevris. You can combine your order as you wish. For example: 2 2000 liter qvevris + 2 1000 liter + 4 400liter + 5 200 liters + 10 50 liter = 9000 liter.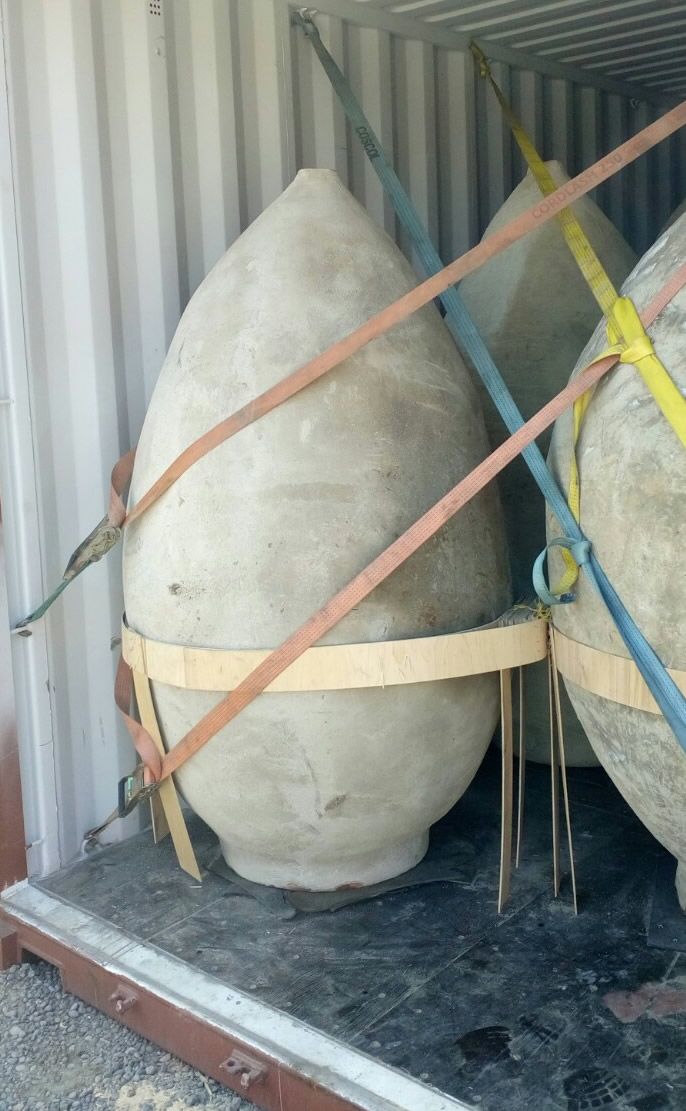 2. Air freight, from Tbilisi Airport, Georgia, transportation cost: from 4 $ per kg (for some destinations only), recommended for the  small and medium kvevris (50-400 liters).
50 lit qvevri ~ 40x40x60cm 25 kg
120 lit ~ 50x50x110cm 60 kg
200 lit ~ 60x60x120cm 75 kg
400 lit ~ 80x80x150cm 160 kg
all dimensions are nominal
3. Truck delivery and Local pick up
Call or Email Us For A Free Quote Request

International Customers:
ph +1 514 447-4938
Domestic Customers:
ph +995 595 154033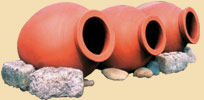 .